Traditional and modern Aboriginal Art
While his paintings tell the traditional stories of his people and feature the iconography of the "Western Desert", Walangari uses a fuller colour spectrum and unique effects to forge a striking path within modern Aboriginal Art.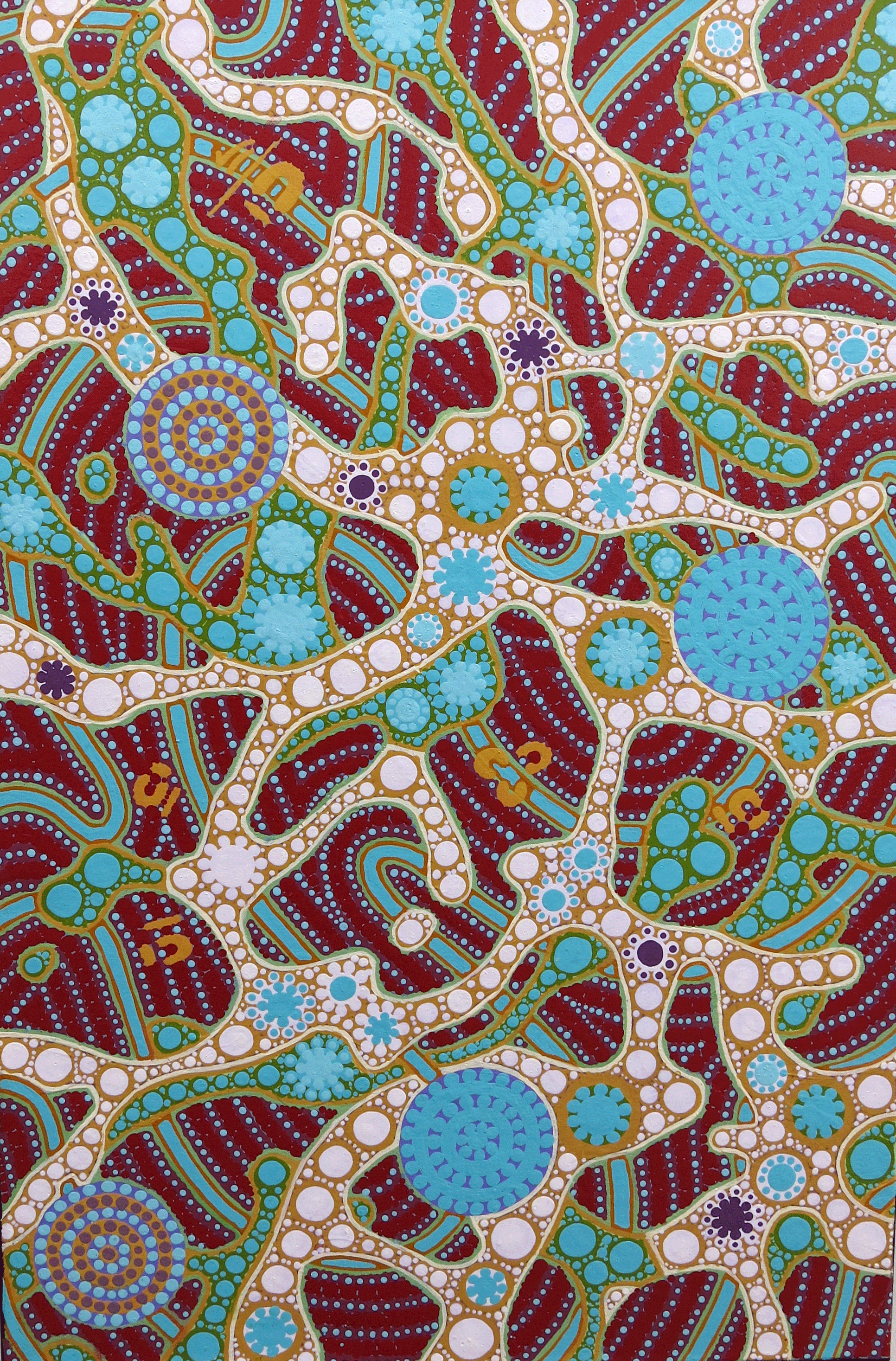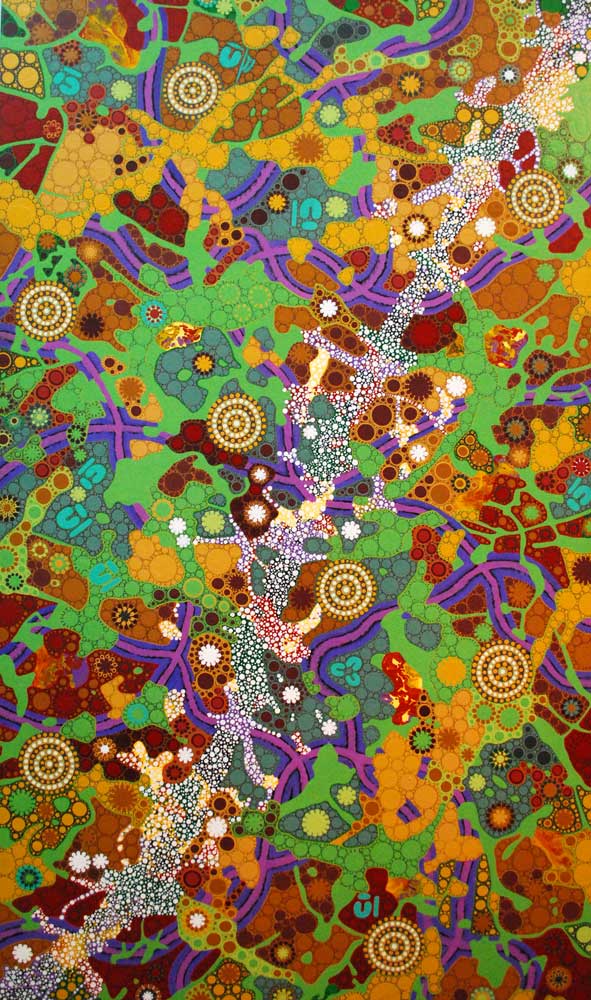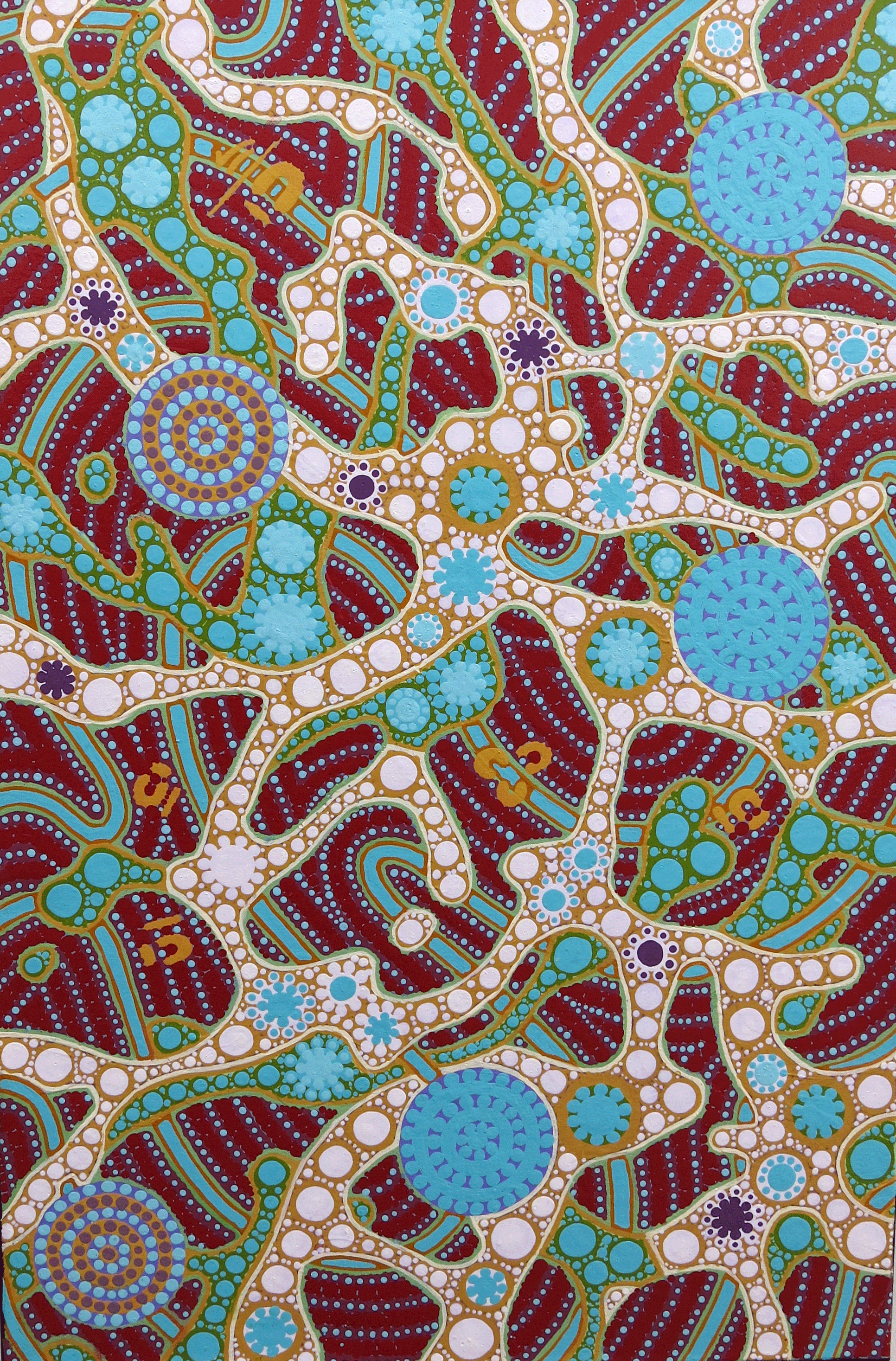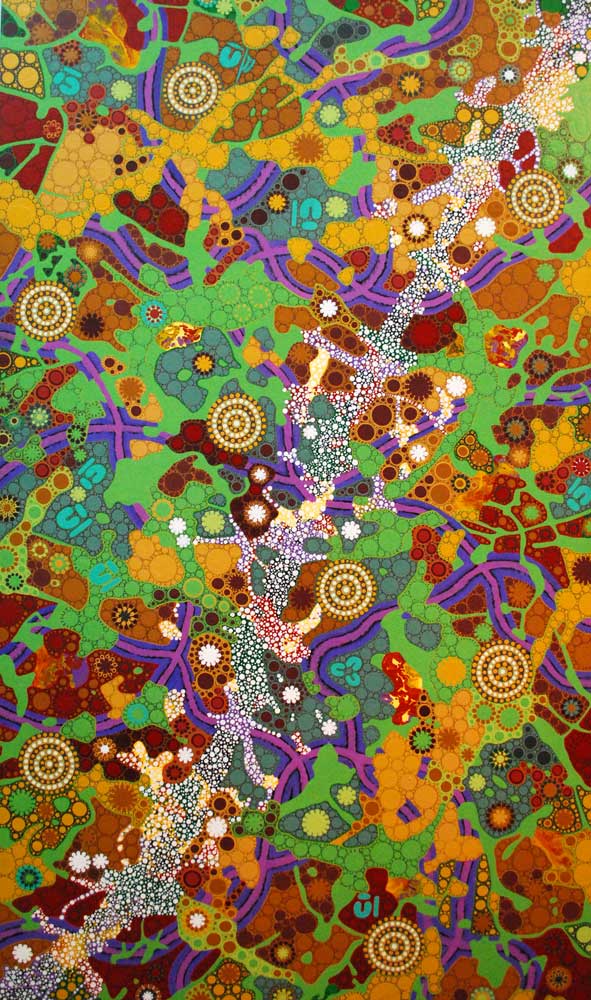 In June 2008 he was awarded the "Green Leaf Award" for artistic excellence in painting by the United Nations Environment Programme and the Natural World Museum.
Walangari won the 2010 Deadly Visual Artist of the Year Award.